Golf - 2021 SP Game Used Golf
Posted by MATTHEW HARRIS
Beckett Features the New SP 2021 Game Used Golf Trading Cards.
These will be available on our store for pre-order!
2021 SP Game Used takes Upper Deck's return to the links to the high end with a checklist that focuses largely on memorabilia and autographs. The product is the second PGA release from the card maker since jumping back into golf cards!
At 50 cards, the base set might not be huge but it still encompasses veteran golfers, legends and up-and-comes. Half of the set is rookies.
Spectrum Autographs act as parallels for select cards. Veterans are 1:12 packs while rookies are 1:8. There's also Red Autographs that come with varying print runs.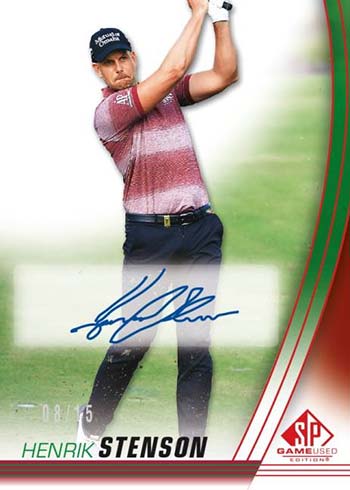 As far as memorabilia goes, a lot of it falls under the Tour Gear banner. Regular versions have two shirt swatches. Parallels include Gold (/149), Blue (/25), Purple (/15), Red (/3), and Black (1/1). For the rarer parallels, other pieces of material are worked in like gloves, caps and tags. Black versions have both a tag and a button.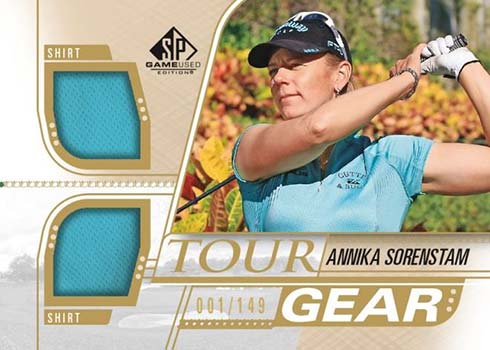 Additional Autographs and Memorabilia
In SP Game Used Hockey, Supreme is one of the cornerstone relic inserts. It gets a bit of a golf spin with Supreme Gear. Tee versions are numbered to 10 while Patch, Cap, Glove and Bag cards have just three copies each.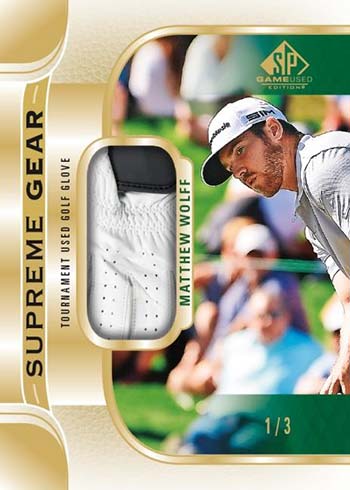 Other memorabilia inserts include Front 9 Fabrics and Back 9 Fabrics. Both are 1:12 packs. There's also Front 9 Dual Swatch (/25) and Triple Swatch (/10) Combos. Spectrum Autographs for Front 9 cards have ten copies while Back 9 Spectrum Autographs are limited to five.
First Tee Rookies features autographs and memorabilia from some of the PGA's young guns. These have three tiers of rarity with base versions numbered to either 499, 299 or 99 depending on the golfer. Spectrum parallels have 25 copies or less. Justin Thomas, Bryson DeChambeau and Collin Morikawa are among the players on the checklist.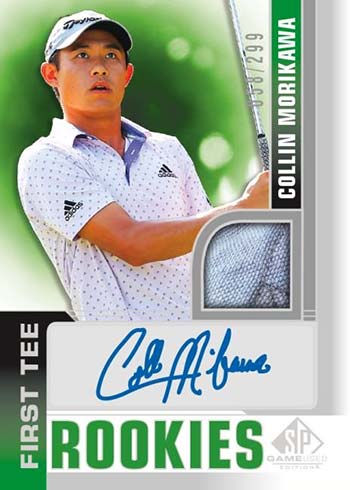 Another place that mixes autographs and memorabilia is Inked Fabrics. Available with similar but separate checklists for veterans and rookies, these follow the same tiered path as First Tee Rookies: Level 1 (/49, Spectrum /25), Level 2 (/25, Spectrum /10), and Level 3 (/10, Spectrum /5).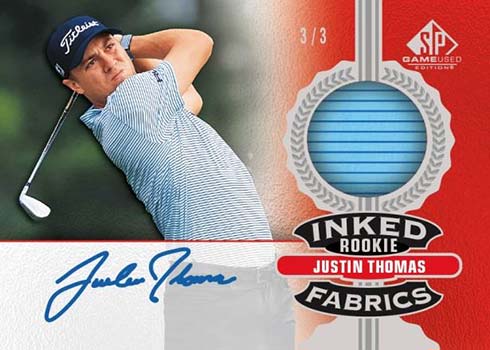 Inked Drivers, last seen in 2014 SP Game Used Golf, are back. These have manufactured metal pieces made to look like driver heads that act as the signing surface. Base versions are 1:3 packs while Black parallels are numbered to varying amounts.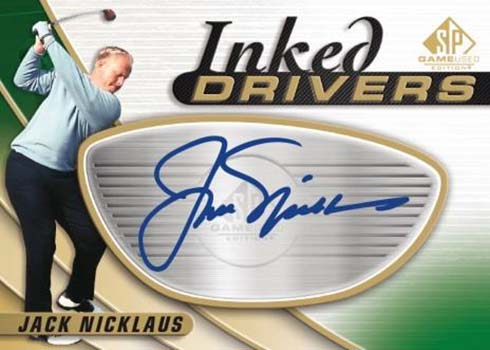 Leaderboard Letter Marks have manufactured letters and an autograph. These give collectors the chance (and challenge) to put together the golfer's name.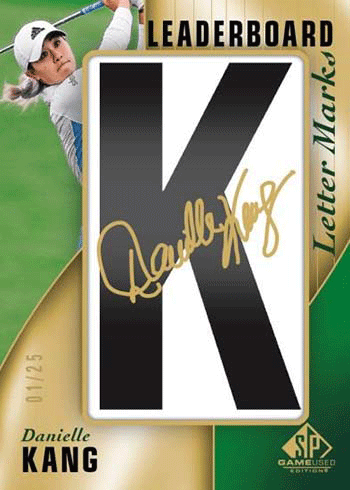 Carryover Inserts
2021 SP Game Used Golf has a couple of premium inserts that carry on from 2021 Artifacts. Legendary PGA Tour Course Relics (and their autograph parallels) have sand from tournament courses.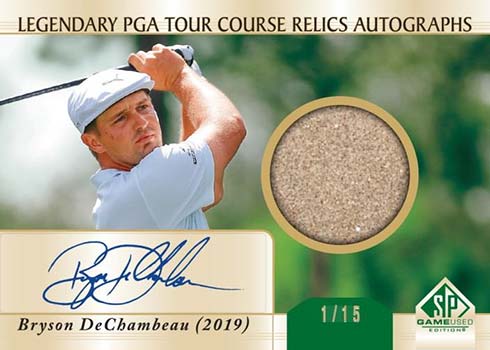 Course of a Champion (1:160) has nine additional Tiger Woods autographs.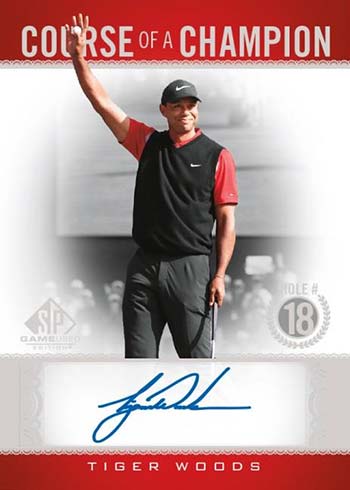 See the full article here: https://www.beckett.com/news/2021-sp-game-used-golf-cards/